Our Services
Redik Stream, a next-generation Video Communication provider. Our strength lies in proving the best service and complete customer satisfaction. Our goal is to provide powerful yet very affordable service for businesses of all sizes.

Live Webcasting

Video conference

Consulting & Solution Design

Online Video Advertisement

Cloud Based Monitoring

Virtual Classroom

Multicast

VC + Webcasting

Video on Demand (VOD)

Webinar

24/7 Web TV
Mobile Streaming
World Class Webcasting Unit
Endless feelings. live everywhere.
We can help you live seamless stream events in HD quality. Our vast experience, trusted hardware, trusted software and high-level content delivery network help us to go ahead with your competitors.
How It Works
Technology
Video Communications is utilized all over the world. This relies heavily on high-bandwidth speeds and high-end communications
infrastructures to deliver high-quality video communications. We developed a video communications system, that is able to use
low-bandwidth speeds and operates on existing communications infrastructures, reducing its cost. Our Motion Estimation Algorithms
allow us to compress videos with quality frames.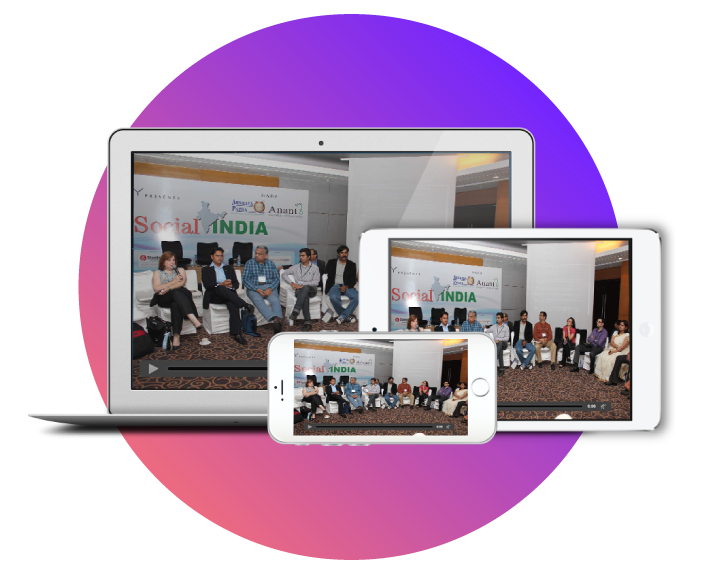 Webcasting in all Devices
Our services make it easy to stream your media to almost any player, device or platform. We support every major streaming protocol and allow you to stream your audio/video files simultaneously to all popular media platforms.
Read More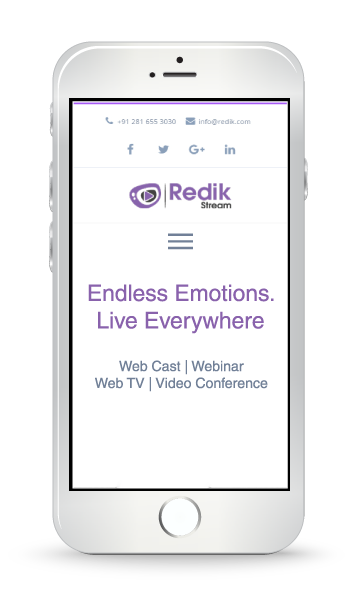 Solutions for
Corporate
Happily serving MNC's and SME's to broadcast their events liketown hall meetings, corporate events, knowlwdge sessions, AGMs, Product launch etc. to all their employees spread around the world.

TV Channel
We have created live streaming channels for medias, religious and individuals. 24/7 live programs are fed through our channels.

Institution
We do live webcasting for india's top level colleges and schools regularly during their Graduation day, Annual day, Cultural events etc. At live webcasting. in we supports online training.

Conferences
We do live stream for world level conferences, press conferences, analyst meets, tradeshow etc. to spread their information to all their participant.
Why Redik Stream?
Using world best CDN
Using one of worlds best Content Delivery Network
Pioneer in the Webcasting
While we started we were only one...still we are the leaders

Affordable Pricing
Compare to the quality we offer our price is reasonable.

High end Hardware
Highly customized harware for our live streaming setup

Satisfaction Guranteed
More customer smiles gives us this confidence

Realtime Analytics
With realtime analytics we measure the reach of a program

Best encoders
Experienced with all best webcasting encoders

Secured Streaming
We create login based secured streaming

Experience team
We have the best webcast Engineers in the Industry